Announcements
Subscribe to posts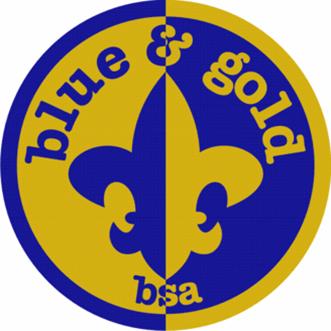 February 20, is our annual Blue and Gold Banquet. Families are encouraged to attend. Cub Scouts will be presented with advancement awards and kits for the Pinewood Derby Car Race. The Webelos 2's will cross over into the Boy Scout Troop. The meeting is a little longer than usual (6pm-8pm) and it's a potluck. To help out the "luck" part of it:
Webelos (5th and 4th grade) please bring a Main dish.

Bears and Wolves (3rd and 2nd Grade) please bring a vegetable, fruit, or other healthy side dish.

Tigers and Lions (1st Grade and Kindergarten) please bring a dessert or bread

Kool-Aid and water will be provided.

It's a great opportunity to celebrate the accomplishments of the boys. If your Cub has earned any awards, please contact me and I will be certain to have them on hand for the Blue and Gold Banquet.
The annual Boy Scout Summer Camp at Camp St. Croix will be from Sunday, July 26th through Saturday August 28th.  More information will be posted soon!
After we distribute the Pinewood Derby kits to the Cub Scouts and the
Blue and Gold Banquet
, we will schedule a couple car building workshops.